---
Page content
Welcome to Germany's largest fishing fair with strong brands and the stars of the scene.

Friday, 1 - Sunday, 3 December 2023
ANGLINGWORLD BERLIN is THE leading trade fair on the trendy topic of angling in Germany and has now established itself as the most popular meeting place for sport and leisure anglers at both national and international level. The offer - distributed over three event halls and 10,000m ² area - leaves nothing to be desired by fishing fans. The range of topics includes fishing trips and areas, equipment and accessories, casting sports and fly tying, as well as echo sounders and navigation. In addition, popular manufacturer brands will present seasonal trends and New Year's goods at ANGLINGWORLD BERLIN; selected specialist dealers will offer these goods for sale at the same time. At the interactive supporting program, visitors can also experience the stars of the scene up close and refresh their specialist knowledge with tips and tricks from fishing professionals.
10.000 m²
Area in 3 halls





We are happy to have you as an exhibitor!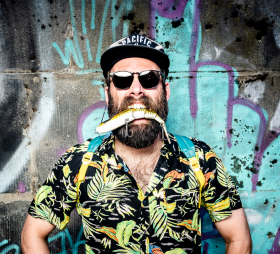 We will be happy to submit you an individual offer with comprehensive media services; of course, participation options for media partners and sponsors are also available.
If you want to register directly, simply send us an e-mail with the completed stand registration form.
We are happy to have you as a visitor!
At Germany's largest angling trade fair "ANGLINGWORLD BERLIN", around 200 top-class manufacturers and dealers from the industry present their new products and bestsellers every year. In 2022 alone, we have welcomed over 200 international and national exhibitors and fishing stars and starlets on 10,000 m² of exhibition space. The fair covers all topics that the fishing heart desires: equipment & accessories, boats & motors, camping & outdoor, technology & navigation, travel & districts. In addition, the ANGELWELT BERLIN has become a meeting place for the European influencer scene and autograph sessions and meet & greets are not missing.